20th International Conference on Condensed Matter Nuclear Science;ICCF20
Sendai City Information & Industry Plaza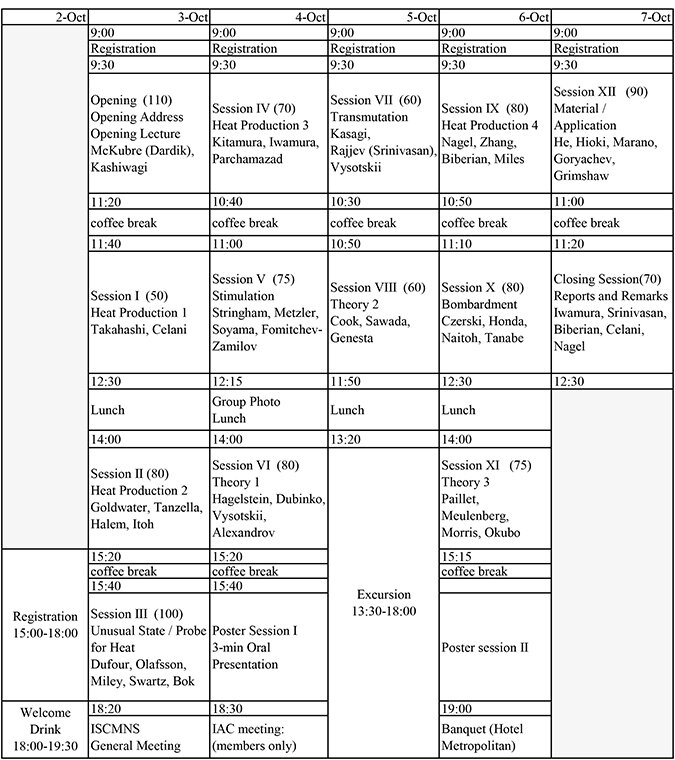 Information for Oral Presenters:
The time allocated to each oral presentation includes discussion time.
Only a speaker's PC which is provided by us can be used. A personal laptop of each presenter cannot be used. Presentations on a USB memory stick or personal laptop must be transferred to the speaker PC. In order to transfer the presentation file (Power Point or PDF file) to the PC, the presenter must hand it to Itoh or Iwamura by the day before the oral talk.
Information for Poster Presenters:
A presenter can put up a poster on a board on and after October 3 and must remove it by the end of the conference. You must use the poster board corresponding to the poster # written in the conference program.
In order to stick a poster, it is possible to use a sticking band which is provided by us. Poster Session I from 15:00 on October 4 is for short-time oral presentations (short-oral). The presenter who has expressed his/her intention beforehand can give a talk within 3 minutes and show 2 slides or less. Only the speaker's PC which is prepared by us can be used as an oral session. The short-time oral presenter should hand a USB memory to Itoh or Iwamura on October 2 or 3. Please remind that the file includes just 2 pages or less. Poster presenters will need to stand by their posters for at least the first half hour of Poster Session II from 15:00 on October 6.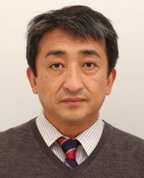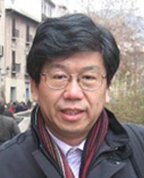 Social Events
1) Welcome Drink
Date: 2 October, 2016 Time: 18:00 -19:30
Venue: ICCF20 Conference Hall (5F), AER
2) Excursion
Date: 5 October, 2016 Time: 13:00 -18:00
Meeting point: East Gate Square of Sendai Station shown below at13:20 with your Conference ID Card and a Ticket. If you are not sure of the meeting point for excursion, please come to the entrance of ICCF20 Conference Hall at 13:10.
3) Banquet
Date: 6 October, 2016 Time: 19:00-21:00
Venue: Hotel Metropolitan, SENDAI (4F)